Videos Reveal Raging Cartel Violence in Mexico's Cancun

For the second day in a row, the once peaceful Mexican beach resort city of Cancun has become the scene of raging cartel violence.
A series of simultaneous attacks at both the headquarters of the Quintana Roo State Prosecutors Office and the Police Communications Building (C-4) spread terror among the citizens of the resort city.  The attack was carried out by cartel gunmen on motorcycles who fired semi-automatic rifles and threw grenades at the buildings and into the streets.
One video taken by citizen journalists provides audio of the large scale gun battle as cartel gunmen and military forces clashed in the city streets.
Another video revealed moments of panic as individuals inside the state prosecutors office sought cover from the raging gun battle outside. In the video, individuals can be heard yelling orders to "stay down" as gunfire can be heard in the background.
A leaked surveillance video obtained by Breitbart Texas revealed the moment that a woman narrowly missed being the victim of a grenade attack. The video shows a woman walking down a city street as she misses an exploding grenade by inches.
Mexican federal law enforcement sources consulted by Breitbart Texas revealed that the attack was ordered by Leticia "Doña Letty" Rodriguez Lara, a local drug lord who has controlled the city for several years. The female kingpin is associated with the Gulf Cartel and with the complicity of corrupt local and state officials, has been able to operate with impunity, the law enforcement official revealed. Prior to joining the ranks of organized crime, Rodriguez Lara was part of a now-extinct Mexican federal police force as well as having been part of Mexico's Attorney General's Office.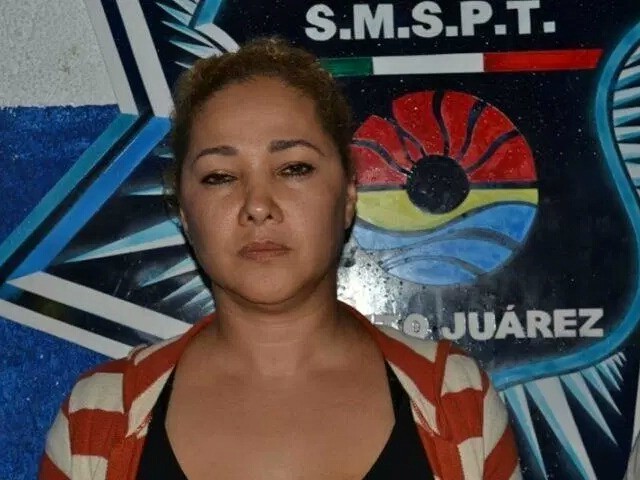 The brazen attack comes just one day after a gunman walked into a nightclub in the nearby town of Playa Del Carmen and began firing. As Breitbart Texas reported, that attack killed five victims and injured at least a dozen more; the gunman managed to evade capture.
On Tuesday morning, residents in Cancun began finding a series of banners where the Los Zetas cartel took credit for the shooting at the nightclub. In the message, the Los Zetas threaten the leadership of BPM, the company behind a music festival hosted there. In the banner, they also threaten Gulf Cartel members and a rival group called Pelones.
Mexican federal law enforcement sources consulted by Breitbart Texas revealed that various drug cartels have begun to fight over drug distribution and other lucrative side businesses including prostitution, gambling, and others. The cartels that are fighting for control include factions of the Gulf, Los Zetas, Sinaloa and other cartels.